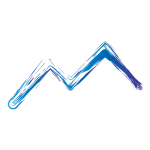 We are looking for a Triage Specialist (Lead Generation Role) for a Remote Position, ideally in the North American or European Time Zones.
What does a Triage Specialist do?
A Triage Specialist is one of the most important roles at Self Mastery Company. This is an entry level position with amazing opportunities for growth. The Triage Specialist makes sure that we accept the RIGHT people into our programs and has a great intuition for who we can help (and who we can't). This is done by executing many calls to a high volume of applicants daily.
The best Triage Specialists are genuinely excited to help our fans. They're patient, empathetic, and passionate and communicative. They like to talk, but they LOVE to listen! Triage Specialists can put themselves in their customers' shoes and advocate for them when necessary. Customer feedback is priceless, and our Triage Specialists look to ensure customer satisfaction with every interaction. Problem-solving also is a cornerstone of the Triage Specialist. They are confident at troubleshooting and navigating difficult and personal issues. Most importantly, they represent the brand of the company well and are deeply passionate about helping others! This is an entry level position, but an important first step in changing the world for the better, one call at a time. If you're enthusiastic about helping others solve their problems while going on a personal journey of growth yourself, this is the place for you.
Triage Specialist Responsibilities:
Manage large amounts of outgoing calls

Ability to listen and problem solve

Build sustainable relationships and trust with customer accounts through open and interactive communication

Meet personal and team quotas

High level of professionalism

Follow communication procedures, guidelines, and policies

Empathy and desire to help people struggling

High attention to detail and well organized

Efficient time management skills

Ability to effectively qualify potential clients
Perks:
Open, honest (No BS) atmosphere

Get paid to learn from the best in the world

Great team culture and network access

Work from home, or anywhere with a good internet connection! (12mb+ down/8mb+ up)

Discover your potential with team-wide guidance and support

Learn the invaluable skill set of Influence and communication

Ability to progress quickly in the company, based on performance
Requirements:
Track record of over-achieving

Strong phone contact handling skills and active listening

Customer orientation and ability to adapt/respond to different types of characters

Excellent communication and presentation skills    

Ability to multi-task, prioritize, and manage time effectively

High school degree
Preferred:
Proven customer support experience or experience in a customer-facing role in any industry

Familiarity with CRM systems and practices

40-hour commitment per week, with little to no other conflicting obligations (another job, etc)
Ready to help change the world? Apply below!