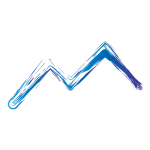 Self Mastery Co
This is a remote position and we are looking for an Event Coordinator who will fulfill the essential task of booking seminar space for our live events.
Self Mastery Co has held live programs in 70 countries and 270 cities for hundreds of thousands of people over the years.
One of the core staples here at SMC that draws thousands of people to us is our live seminar events. We pride ourselves in being able to reach audiences around the world in the good old-fashioned way: face-to-face. We hold live seminars events for our fans and students in many states within the US as well as dozens of countries. This role is essential when it comes to our ability to make a lasting impact.
You will be working in a fast-paced environment with like-minded people who are committed to spreading our tenets of personal development and self-actualization in the most direct way possible. We're looking for a driven individual who is committed to excellence personally and professionally. To succeed you must be adaptable, think outside the box, solve problems under pressure, and be extremely responsive to emergent challenges.
Responsibilities
Call hotels and book venue space for our live seminar events
Be able to make calls during North American and occasionally European time zones
Negotiate the best rate for the venue space
Apply our instructors' strict venue requirements while negotiating with the hotel
Quickly respond to last-minute changes
At times you must be on-call and able to handle emerging issues
Qualities and Experience
Great negotiation skills over the phone
Excellent organization
Great attention to detail
Flexible and able to adapt quickly
Work under pressure with deadlines
Exceptional communication skills both verbal and written, able to clearly communicate important details
Charismatic, people-oriented, able to work with a variety of personalities internal and external to SMC
Preferred
Be located anywhere in the North American time-zones
Very familiar with our company and industry
Have experience working in the travel industry
This is a PART TIME position and hours vary. Starting at $12/hr plus commission.
If you want to be a key player in our vision to bring the best of ourselves to people all over the world, apply now: