This position has been filled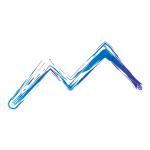 Website Self Mastery Co
At Self Mastery Co. we take pride in providing the world's best content in the specialties Owen, Julien, Jeffy and Madison have developed for over 20 years, which have proven to help millions of people throughout that time. For years, we've devoted ourselves to provide this content through the world's top social media platforms, and today we're looking to expand our reach by hiring an elite Social Media Manager Content Creator and Video Editor.
This is an amazing opportunity for someone to learn and grow while being around like minded individuals. This is a remote position and you will ideally be located in the America's time zones (CST, EST or PST). You will be creating well-produced posts and edit videos for social media for most instructors.
These formats include YouTube, TikTok, Instagram Stories, Instagram Reels, Instagram Posts and expect to produce on average of two to four pieces of content every day. However it's flexible in that you're welcome to create the content for the entire week in one day, as long as it meets the deadline requirements. All content to edit will be provided to you; however you must already posses the software to make the edits.
A very important aspect of the role is a deep understanding of Social Media, and how engagement and account growth works. Someone who possesses "Social Media Smarts" that understands how the messages should be conveyed and presented, understands which parts of a video are pertinent for posting and social account growth and be very well versed in all the technical and social aspects of them.
In other words, what constitutes good value from a video, or post, how to edit it so it maximizes engagement on all platforms, which segments to cut so it makes sense and drives more views. As well as knowing which parts not to use, or which would be out of context.You should also be highly motivated, a self starter and be able to work on deadlines, as well as being a great communicator. We believe the person with these qualities share our own values of hard work and growth, and expect someone in this role to be the same.
Your Responsibilities
Create or edit daily content off the content provided to you for Instructors' Social Media
Upload content to auto posting platforms, or social media platforms directly
Communicate with Instructors and staff constantly to improve on the style and content generated
Meet content production deadlines
Share ideas, experiences and innovations with the Instructors
Requirements
Great knowledge of the use of necessary tools to create and edit the content
Works well under pressure and is committed to meeting deadlines
Has a deep commitment to constantly be improving previous results
Has a great understanding of how Social Media engagement and growth works
Fantastic communication skills. Availability to make sporadic changes to the content as needed throughout the week
Self starter and highly motivated
Requirements Before the Interview
To drastically increase your chances of being interviewed for the position, we'll need to see evidence of your style of work. To do this, please take THIS VIDEO of ours and create a 30 second clip, a two minute version, and a five minute version. You have free reign to include elements and content from the video the way you see fit for each segment. Create one with hype, another one with great context and message for engagement, another one edited for Reels/TikTok. After doing so please share your creations via Google Drive with castro@selfmasteryco.com and vess@selfmasteryco.com. Also include examples of previous work you have completed in your other endeavors as they relate to Social Media Content Creation.
We look forward to seeing your work!!
This position starts at $2000/month